Melody was a beautiful all-black girl when born, which has lightened into adulthood.
Born September 2004.
Sired by Lyon (grandson of Grand National Champion Peruvian Pardo, son of Mighty Fine Gold and Kate).
Dam is Twilight Song, ILR registered.
Fiber entered in the 2006 Benton-Franklin County Fair wins First Premium in cria class.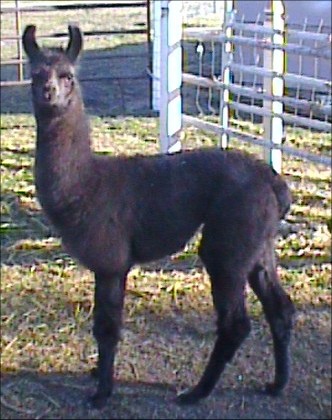 Four weeks old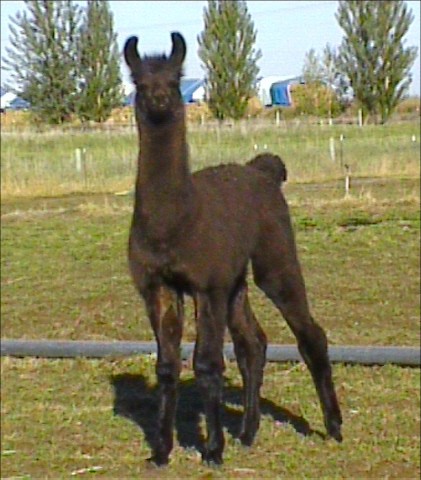 Four weeks old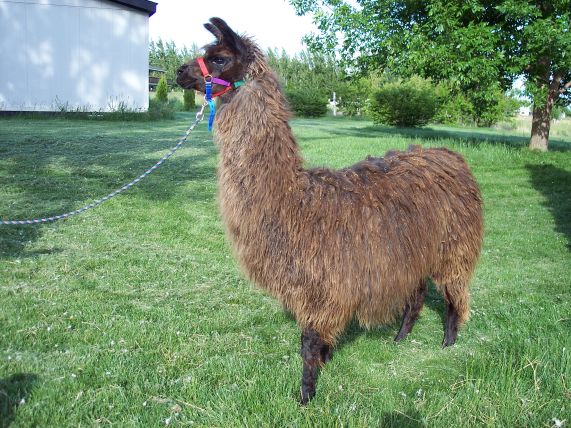 20 Months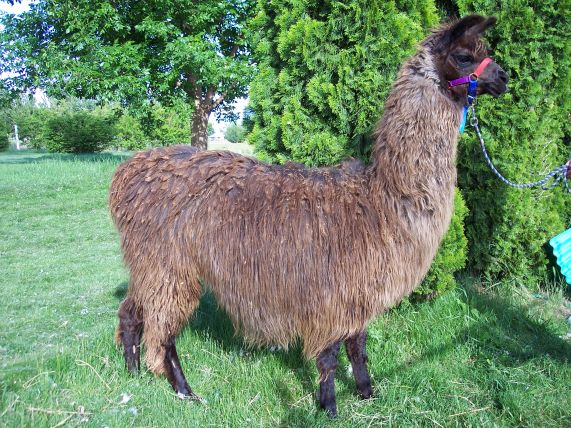 20 Months