Twilight Song is a gentle gal. She likes to relax by stretching out in the dust bowl with feet in the air, sun on the belly.
Has short to medium length grey hair, which sun bleaches to light brown.
Born September 1993 to Toranado and Just Charming.
Easy to handle, with great temperament.
Registered with the International Llama Registry.
SOLD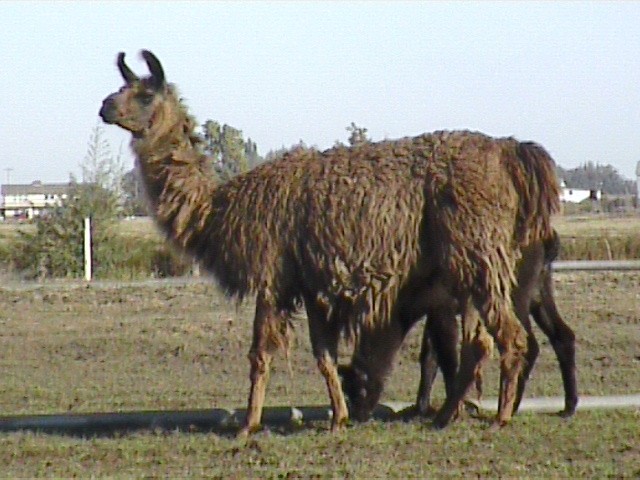 Twilight Song with her three week old cria, Melody.