Kate
Kate is an ILR registered chocolate brown full size llama with great wool for spinning or weaving.
Fiber entered in the 2008 Benton-Franklin Fair won First Premium.
Good natured and loveable.
She has packing experience, but should be packed lightly due to lack of conditioning.
Sired by Loquasar and borne by Fannie Brice, both registered.
Gave birth to Lyon, who was sired by Mighty Fine Gold.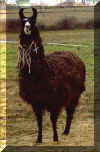 Kate in a festive mood for Christmas 2002!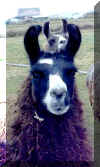 Playing Peek-a-boo with Buffy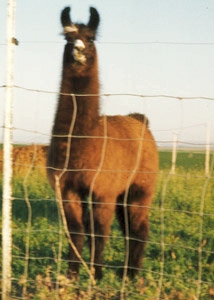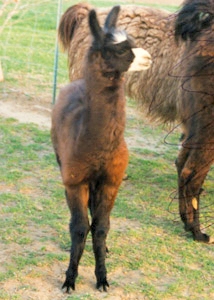 Baby pictures