Key Attributes
Carman is a large and stocky classic double-coated female llama.
Despite her formidable size, she's quite shy -- or shall we say, demure.
Rusty brown and white with black face.
Rather long (for a classic) medium-thickness undercoat is quite soft. Won 2nd place in her debut entry in the 2003 Benton-Franklin County Fair.
Registered with the International Llama Registry.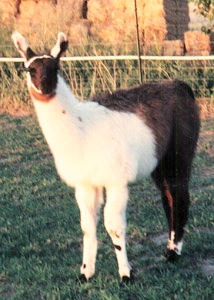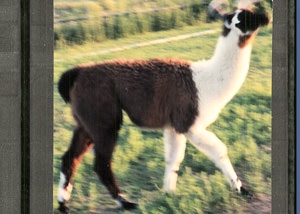 ---