Dazy is the matriarch of the herd. Although "Granny-May" is the oldest (DOB May 1, 1990), and small in stature, she rules the roost! She seems to be the most clever of the bunch, which she employs to maintain her status, no doubt. At the same time, she is patient and takes great care to teach cria's in the herd the finer points of llama ettiquette. A granddaughter of the well-known Dr. Doolittle, though you wouldn't know it by looking at her. She's low maintenance -- short to medium length classic coat and she did not inherit Dr. Doolittle's toenails. They've never needed trimming.
Registered with the International Llama Registry, 94485.
Passed away July 18, 2013. Diagnosed with kidney failure at WSU in 2004 at age 14, and again in 2006, with never before seen creatinine levels in a live llama yet acted completely normal aside from loss of appetite. Kidney biopsies found 100% scar tissue. She was expected to die within a couple weeks of discharge each time but somehow managed to maintain herself and remain bright and alert, exhibiting happy dances at treat time. February 2013 she went off feed and returned to WSU only to find that kidney function appeared normal per blood test but liver infection was evident. She was given antibiotics.
Tough as nails and smart as a whip, possessing the gentlest of dispositions, no llama taught us more about the mental faculties of camelids, as well as their physical fortitude. She was one special lady and is sorely missed by the herd and all that knew her well.

Classic coat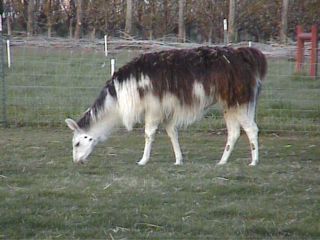 This is as shaggy as she gets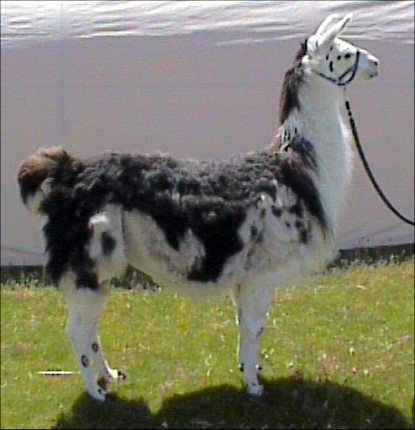 After a particularly bad hair day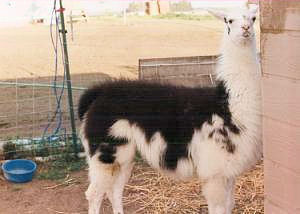 Dazy as a youngster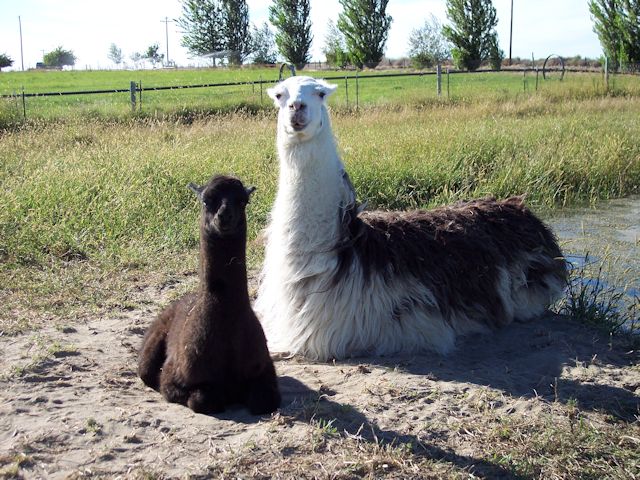 "Granny May" babysitting Rowdy.
---