A late July pack trip to the tip of Cape Meares, Oregon -- the first campout with llamas on the Pacific coastline -- accompanied by grandkids, and Joyce and Julie.
Marley, Rowdy and Xerox did our packing duty. It was only the second time out for Rowdy and Xerox. They did great.
Unfortunately, the grandkids damaged the camera so few pictures survived, of poor quality.
The llamas enjoyed the beach and didn't mind the kite flying at all, but unlike the kids had no real desire to play in the ocean.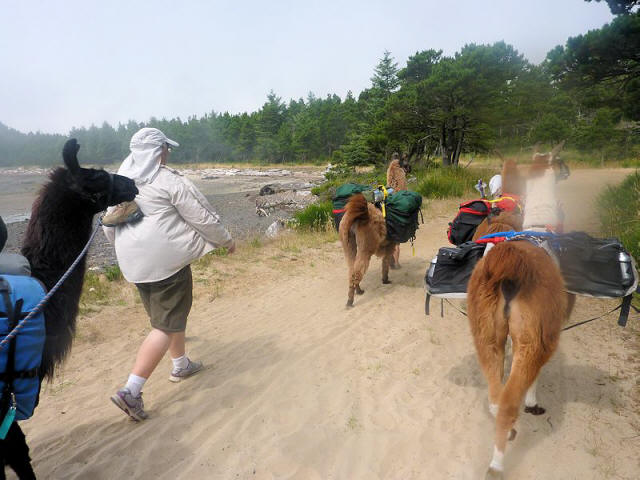 The trail in.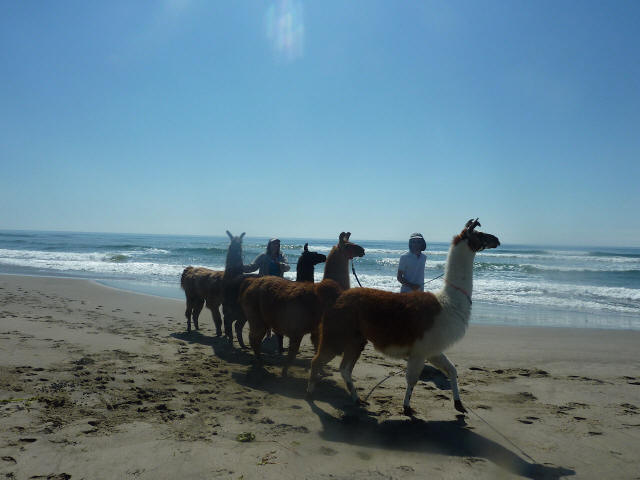 Llamas on the beach.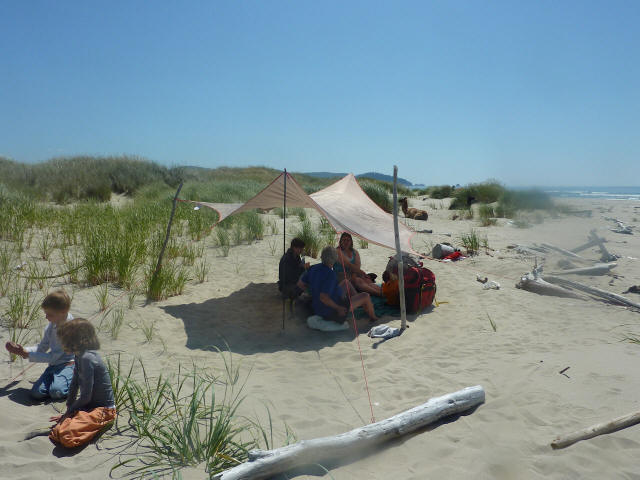 People on the beach.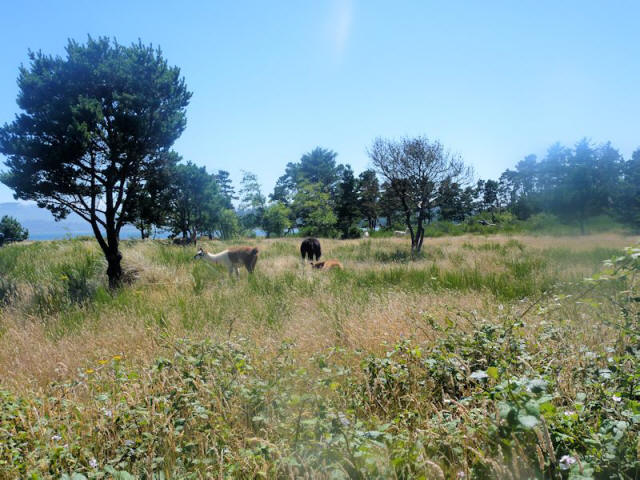 One of the camp meadows.