Eagle Cap Wilderness, Oregon, Main Eagle / Boulder Park Trailhead, 2007
Immediately following the 2007 Backcountry Llama Rendezvous, a three day hike was made into the Southern Eagle Cap Wilderness, primarily to Cache Lake. Scott was accompanied most of the way by four women, Barb, Pat, Karen and Carol.
---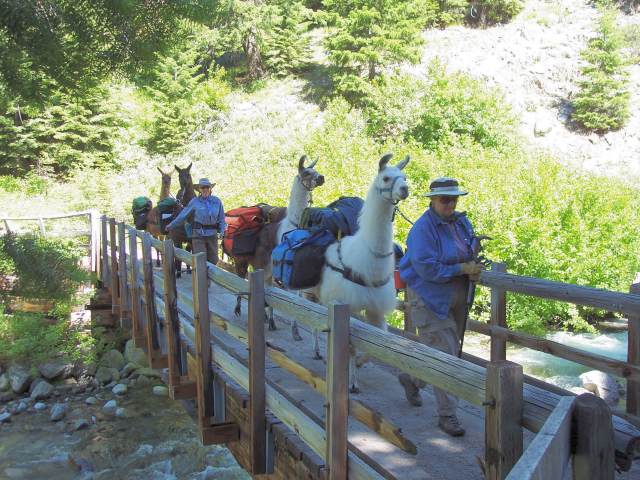 Pat and Barb on a bridge crossing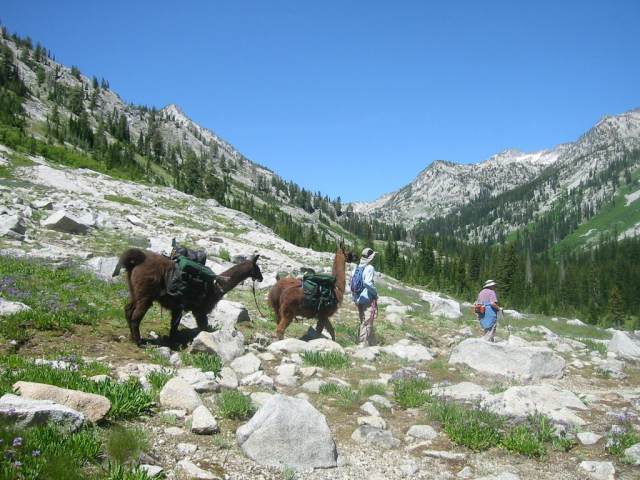 Scott and Pat, trekking through Eagle Creek valley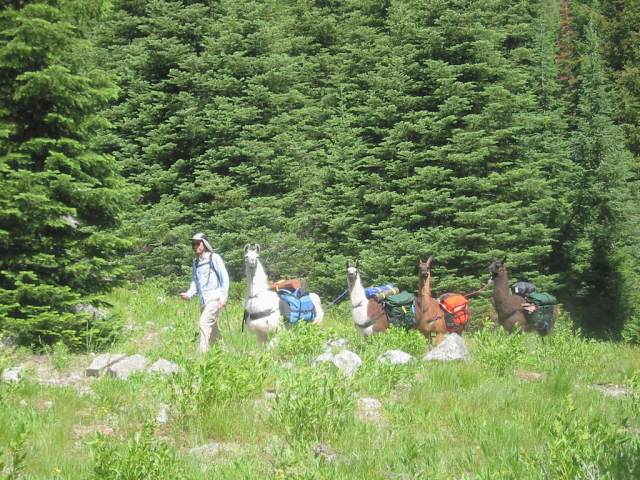 Scott leading a four llama train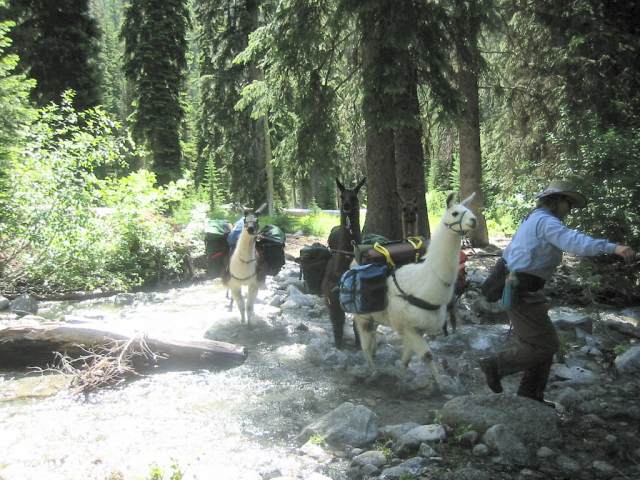 Barb crosses Eagle Creek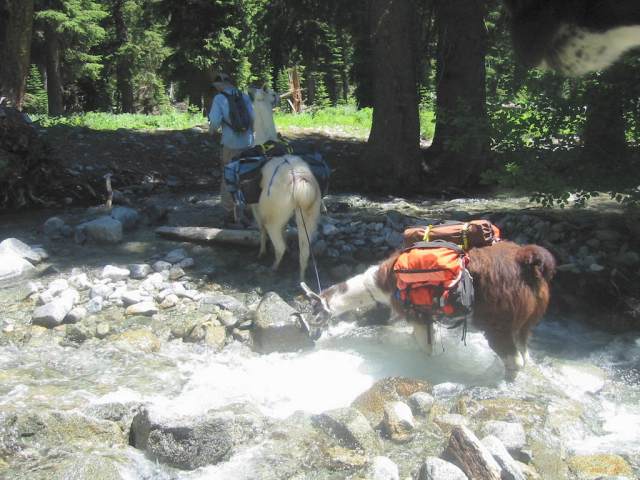 Scott crosses Eagle Creek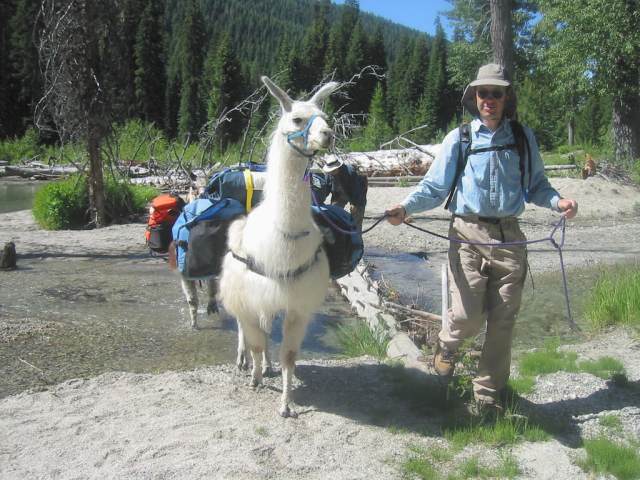 Scott keeps his feet dry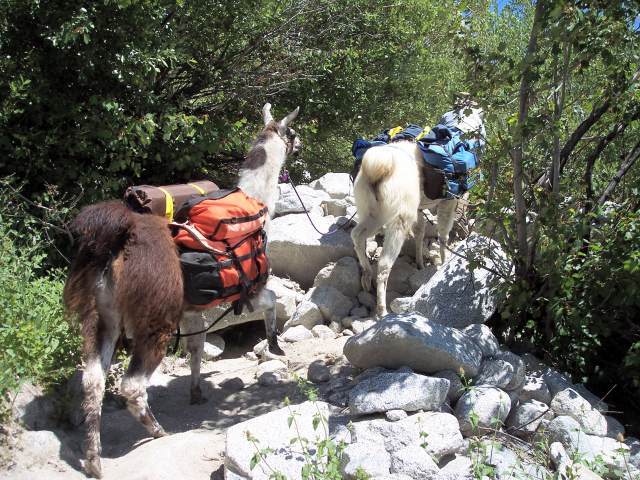 Rocky terrain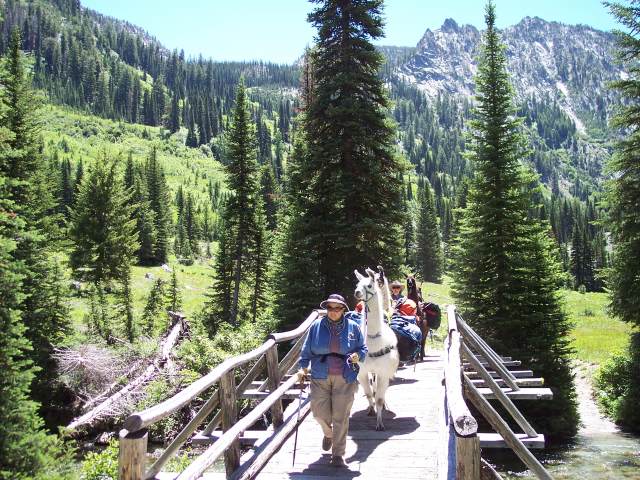 Another bridge crossing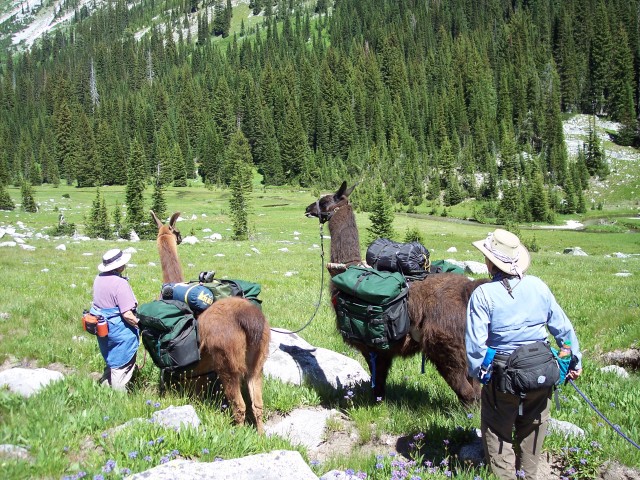 One of the many meadows along the way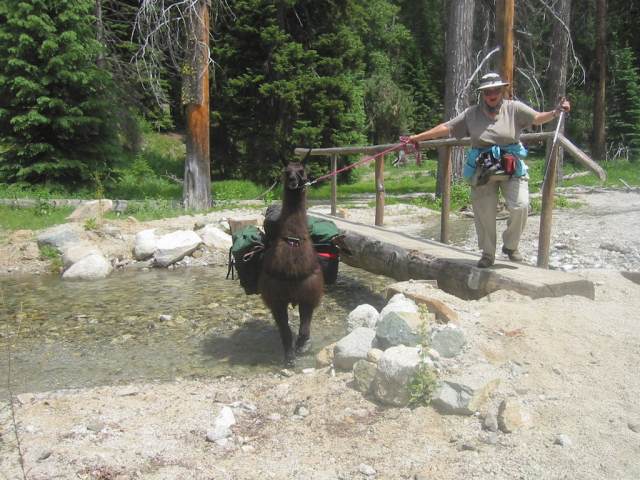 Pat navigates a narrow bridge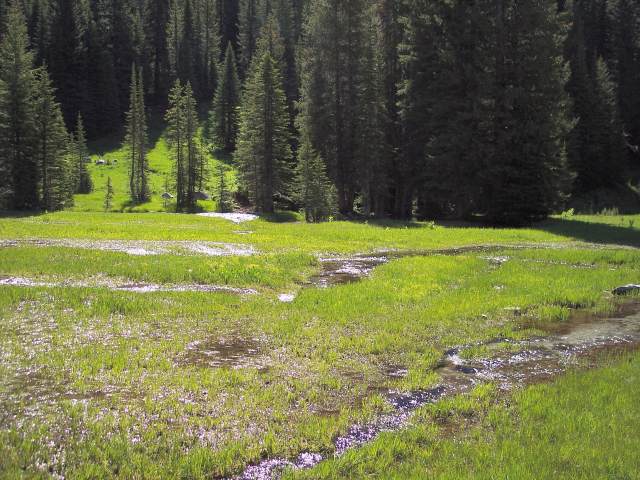 No dry spot here. The trail to Bear and Culver Lakes.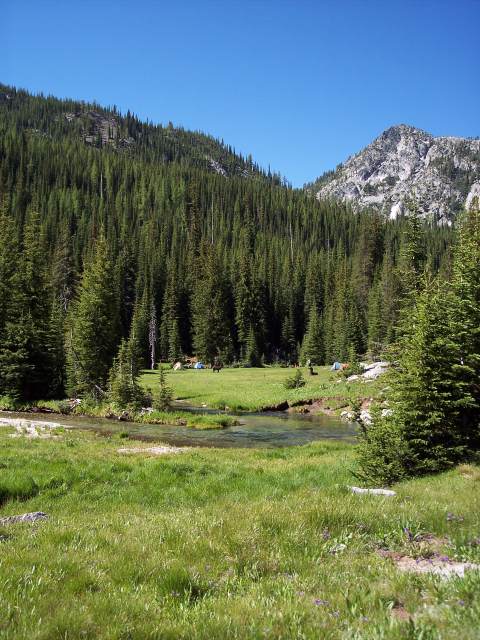 Camp along Eagle Creek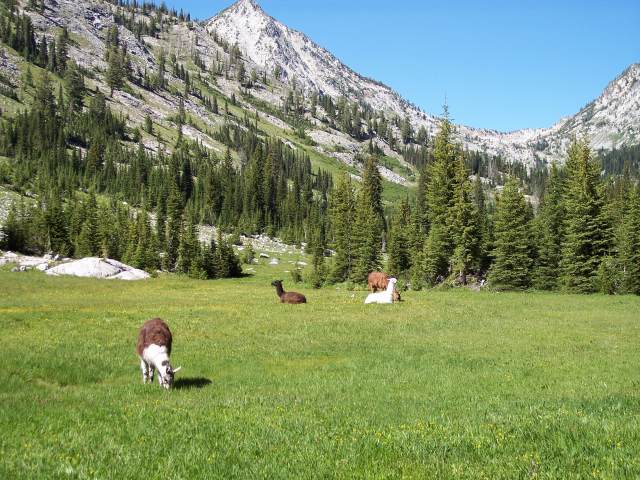 Llamas relaxing in the meadow after a hard days work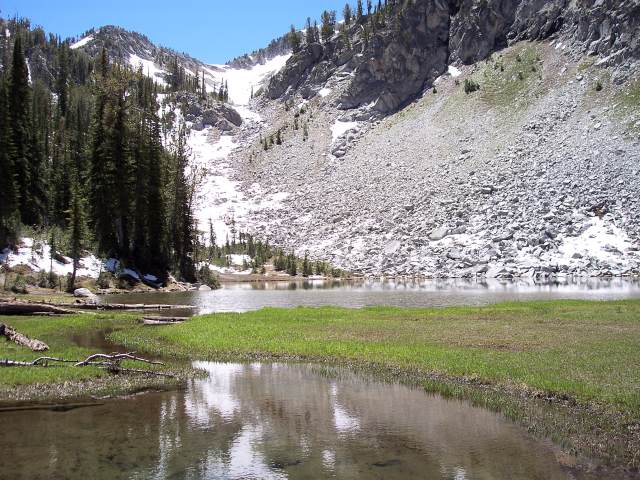 Cache Lake
For (lots) more pictures, see South Eagle 07
---