Mariah is a very intelligent and gentle llama.
Born October 1, 1994 to Uber's Kismet and Wind River's Molly Brown.
Despite some poor handling received in her younger life, she is still friendly once trust is established.
Learns new things very quickly.
Very protective (especially with youngsters around), yet playful. All the crias thoroughly enjoy her.
Registered with the International Llama Registry.
Underwent cart training. She drove for a while but since decided it wasn't something she cared for.
See her with Sallee's Cria.
Mariah is presently on guard duty at a new home in Pasco, mothering a herd of goats.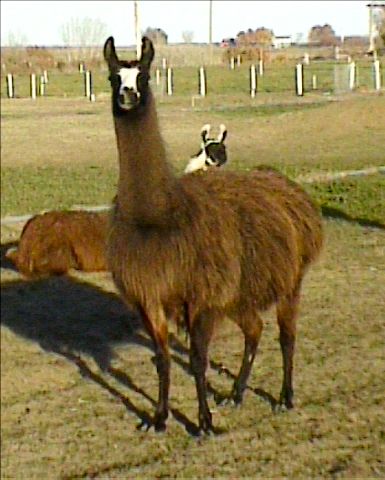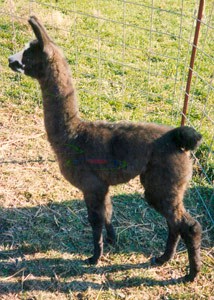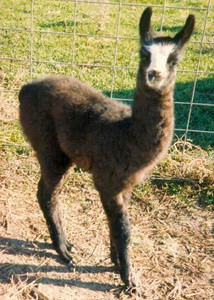 Baby Pictures