Our cart is a custom-built Lignite. It is very rugged.

The entire basket is suspended on a leaf spring, and sits well inside the wheels so tipovers are very unlikely.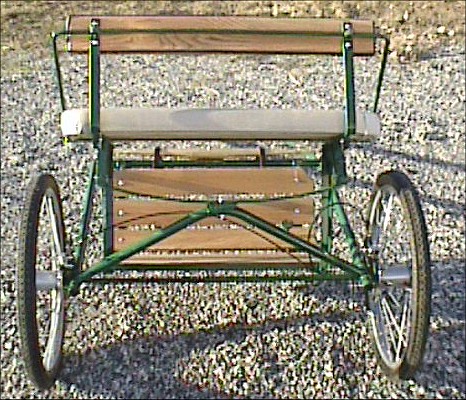 We also had disk brakes installed for added safety, and to avoid pushing the llama down hills. Large wheels have no-flat tires installed.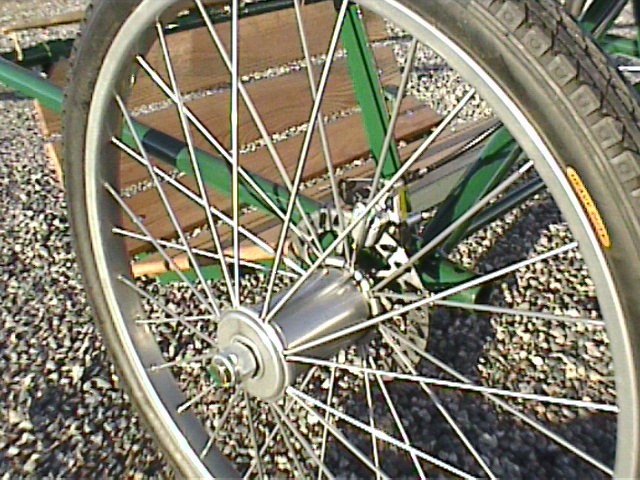 Mariah models the cart.