The weekend of September 14, 2013, Rowdy and I made a scouting trip to the popular Lakes Basin area of the Eagle Cap Wilderness, hiking the East Fork Lostine, Moccasin, Lakes Basin, and part of the Hurricane Creek trails, visiting Mirror, Moccasin, Douglas, Lee, Lilly, Horseshoe, Razz, Craig, Crescent and Sunshine Lakes and checking out campsites. The GPS receiver recorded over 31 miles of hiking with a cumulative elevation gain of over 8000 feet, ranging from 5500 feet (trailhead) to 8200 feet (Razz Lake) ASL. Rowdy packed 65-70 lbs.
With the summer hiking season over people were less numerous though plentiful as far as the first lake, Mirror Lake. Very few people were seen beyond that.

Eagle Cap from Hurricane Creek Trail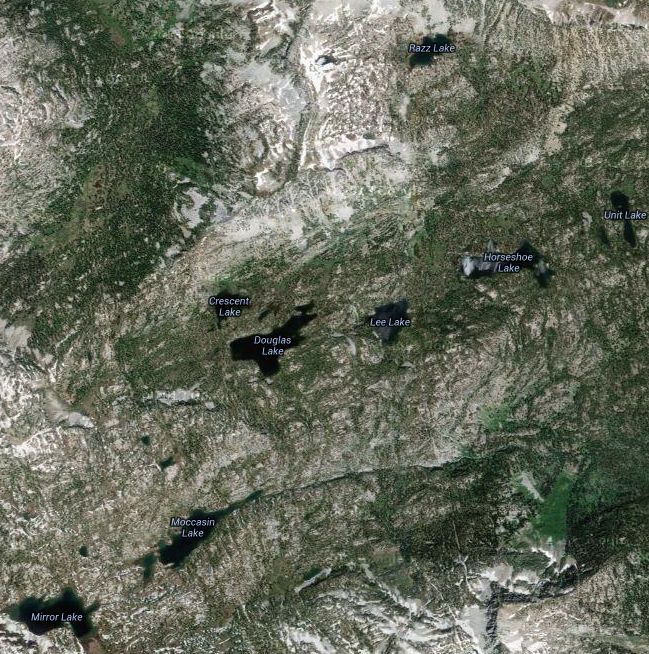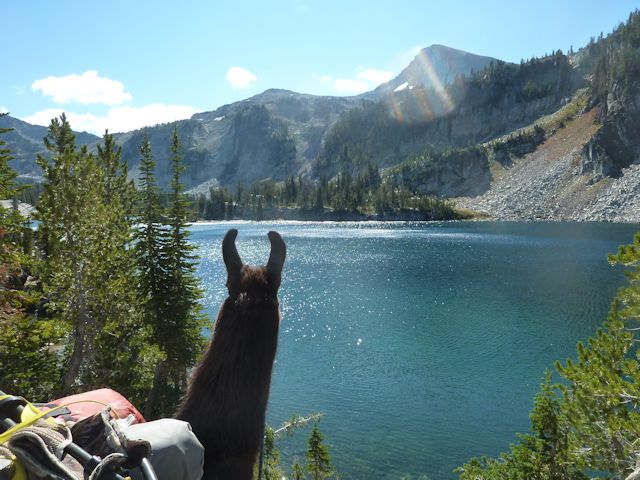 Mirror Lake, with the peak of Eagle Cap in the distance.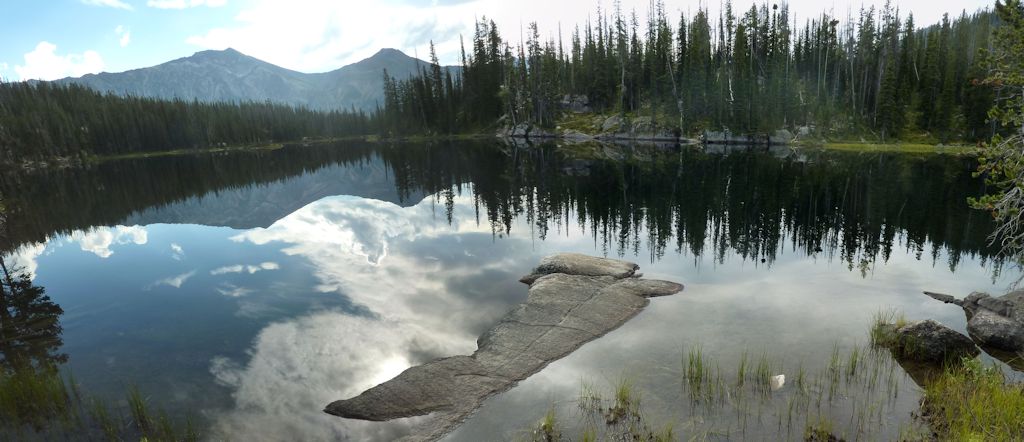 A portion of Horseshoe Lake, one of the nicest in the basin.

Horseshoe Lake from a distance, which we had already visited, on our way to Razz Lake.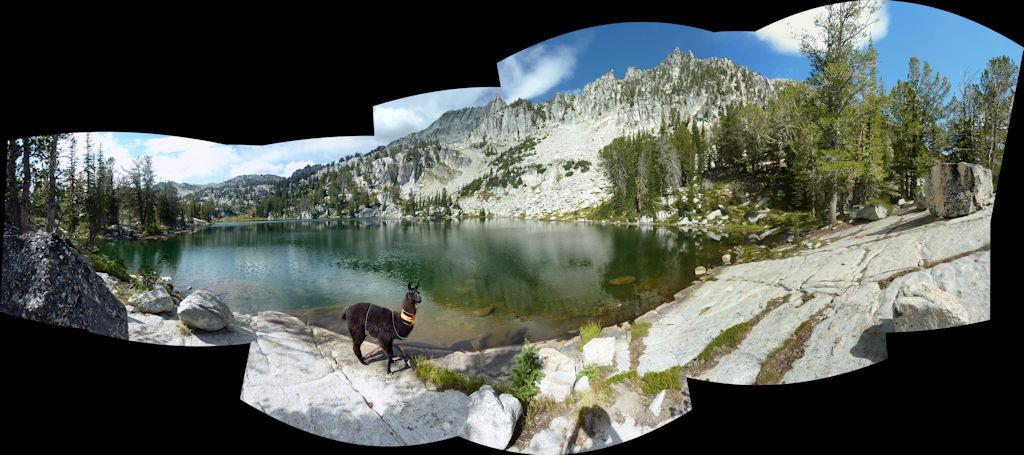 Taking a break at Razz Lake, after an arduous ascent. There is no official trail to the high elevation Razz Lake (8200'), so some very steep bushwacking was necessary.