Key Attributes
Extremely fine buff colored undercoat. Won 3rd place in her debut entry in the 2003 Benton-Franklin County Fair.
Classic build and dual layer coat
Gentle and forgiving -- a slow and casual eater -- not to be rushed (in anything).
She has packed but is not a fast walker.
Registered with the International Llama Registry.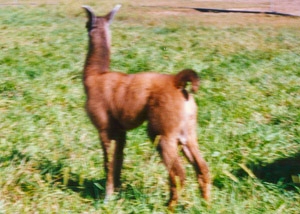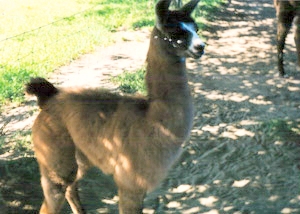 ---