July/August 2009 saw a weeklong pack trip to the Bonny Lakes region of the Eastern Wallowas via the Tenderfoot Trail, accompanied by Joyce O'Halloran, Julie Waters, Julie's 5yr old daughter Jelly, Scott, and Scott's 6yr old grandson Cassidy. King Asher and Pharoah did the packing duty.

Under Construction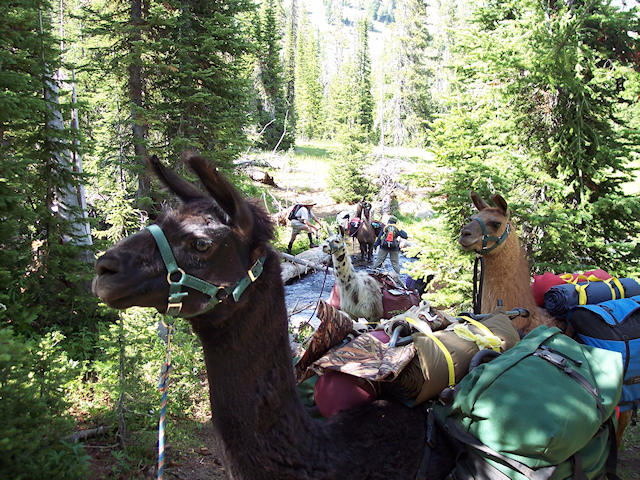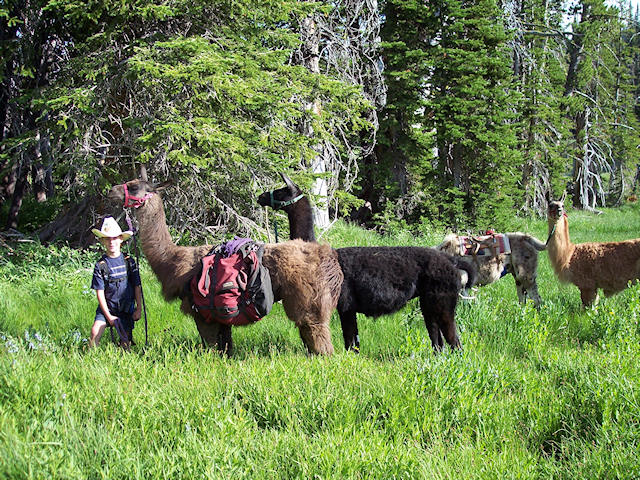 Hiking in requires a few water crossings. Lots of grass to eat everywhere. Cassidy leads a pair of llamas.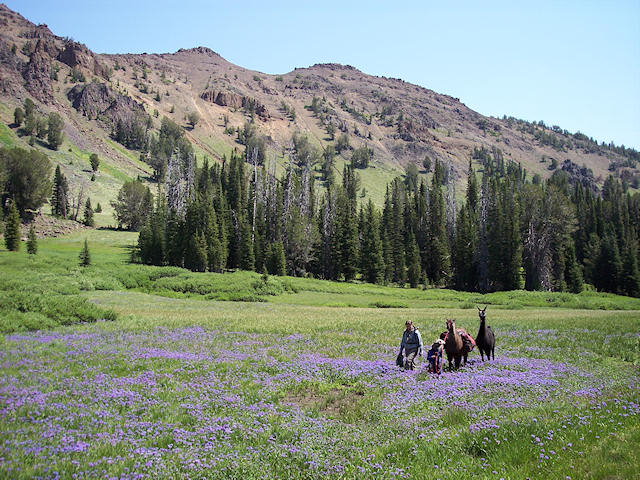 Julie and Jelly stroll through one of the many lush meadows along the valley.

The southern Bonnie Lake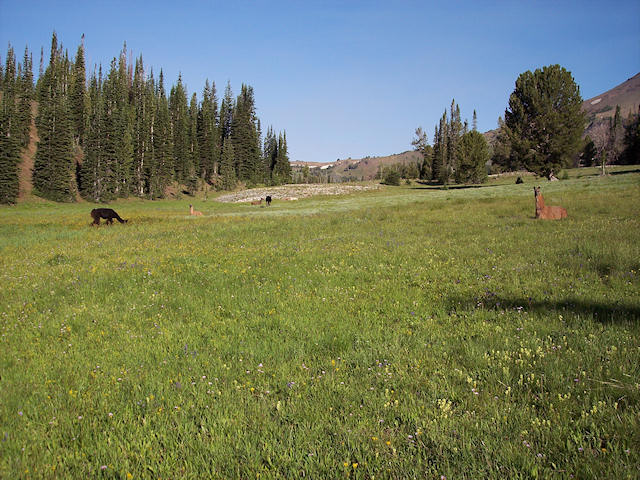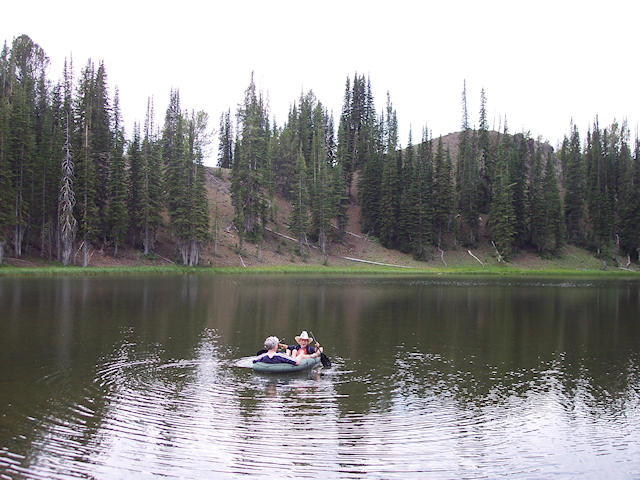 The llamas browse and relax in a meadow near the northern Bonnie Lake. Joyce and Cassidy raft on the lake.
The tail end of a large herd of elk passing by.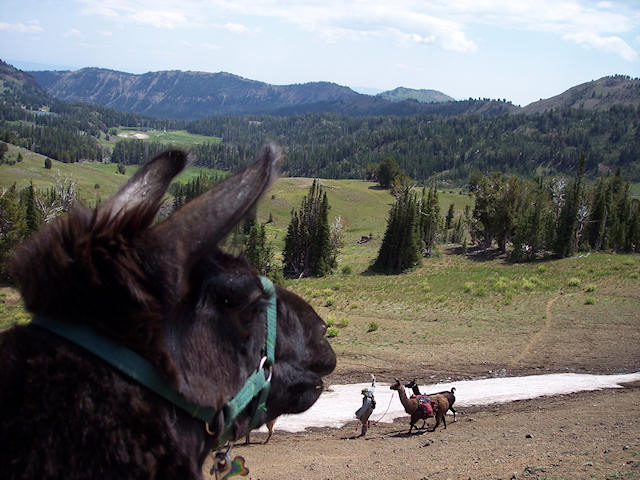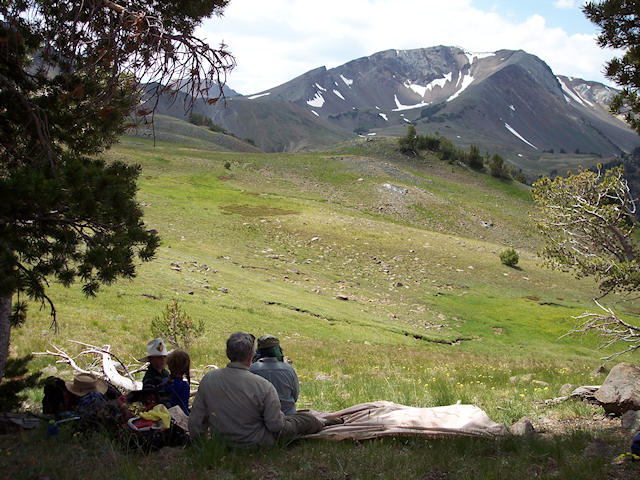 Looking back towards Bonnie Lakes while Julie demonstrates to the attentive llamas how to walk with style and elegance. Taking a picnic break north of Dollar Lake, looking south.

Dollar Lake
Wide angle view west of Dollar Lake.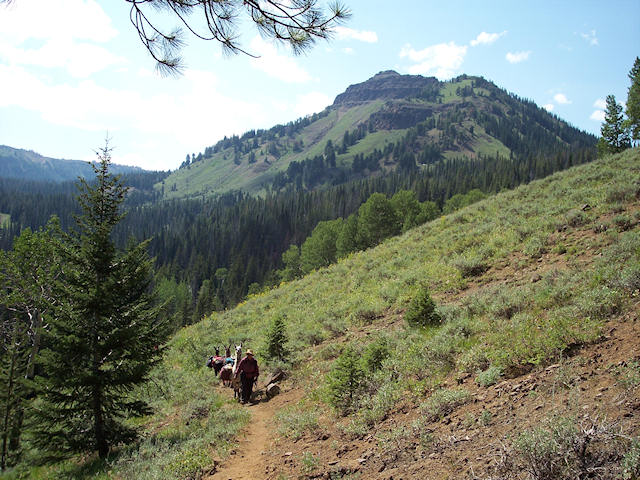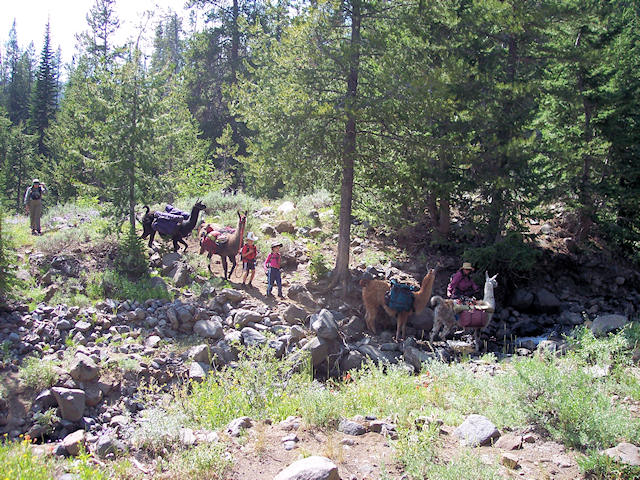 The return trip hiking out of the valley. Cassidy led two llamas the entire way out.
See Webshots for many more photos.