Winter started as a petite, cute and friendly girl -- the first cria of Morning Sunshine, sired by Mighty Fine Gold.
Born January 4, 2003 (brrrr).
Grew into a big girl with all white fleece and pink toenails.
Registered with the International Llama Registry.
Her fine fleece was entered into the 2005 Benton/Franklin Fair and won Best of Class and a Blue Ribbon (1st overall).
Next years fleece entered in 2006 wins a First Premium.
---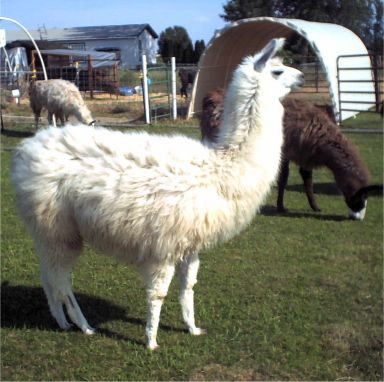 18 Months Old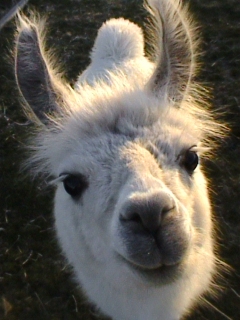 13 Weeks Old

5 Weeks Old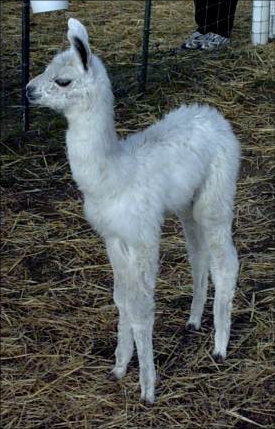 2 Weeks Old