Our primary means of transport is a 1989 Ford E350 Van, originally customized by Lewis into a passenger bus. We modified it to accommodate travel with llamas. The vehicle has a new 460CI (7.5L) engine. We added rear A/C & heat, luggage shelving, table, and the rubberized floor was covered in foam padding and woven mat, all for llama comfort. It will carry seven people and up to four llamas in typical configuration, or three llamas and ten people (seats can be added or removed). More llamas can travel in the ATV camp trailer.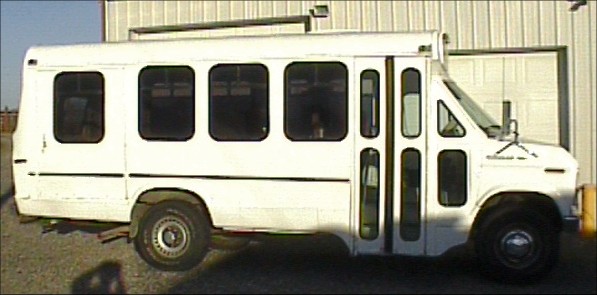 The original passenger seats were worn and soiled, so we reupholstered them, along with the rest of the interior.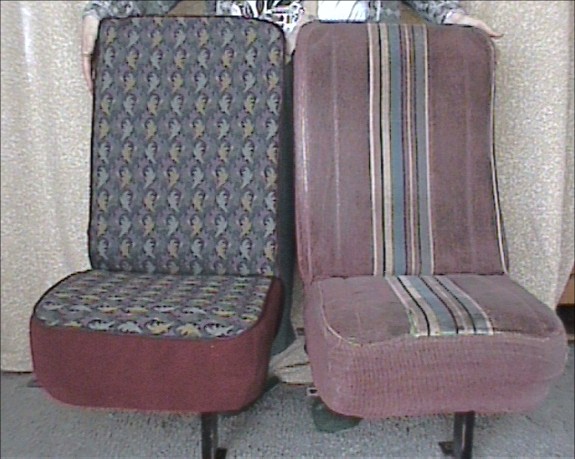 Front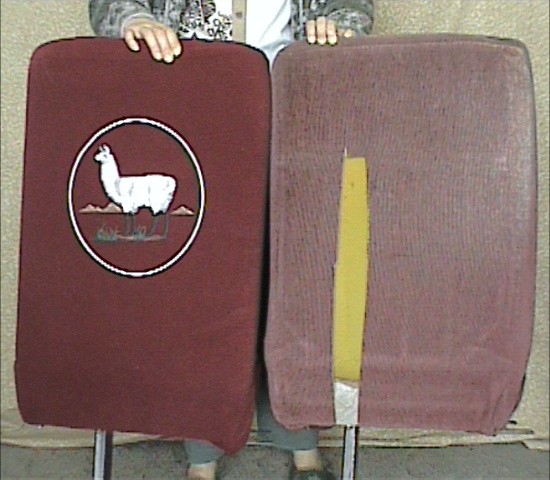 Back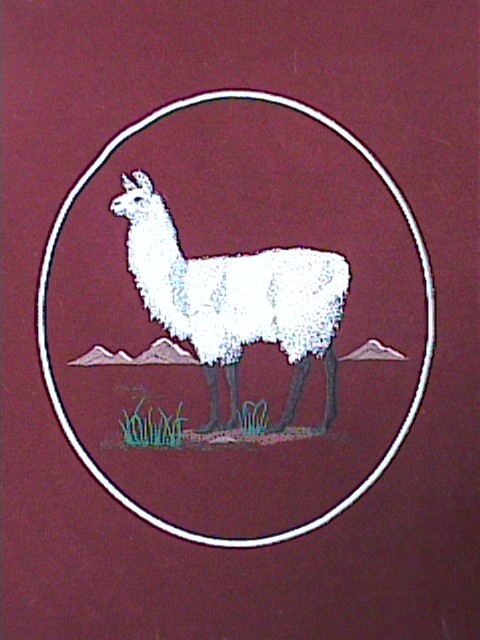 Sample embroidery on seat backs (color varies)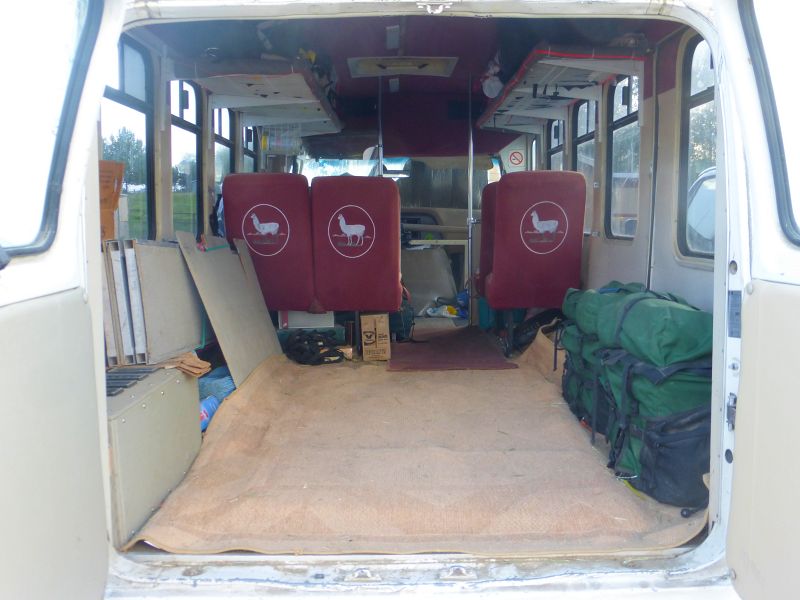 Interior snapshot. Shelving holds saddles and camp supplies. Red neon lighting around the shelving for non-glare nighttime lighting. Table between four seats on left. Cushioned floor for llama comfort. In this configuration the van seats seven people and can carry up to four llamas. Additional seats can be added. There's a cargo net style barrier laying on the floor in the lower left, attached to the left wall, which attaches to the brackets on the right wall. That's to protect the llamas in case of sudden deceleration so they don't go down the aisle.