Troop 152 headed up the Mt. Misery Trail from TeePee to Oregon Butte in September 2004 for a day hike, following an overnight camp at Godman Springs in the Blue Mountains of Washington.
The group is ready to make the climb.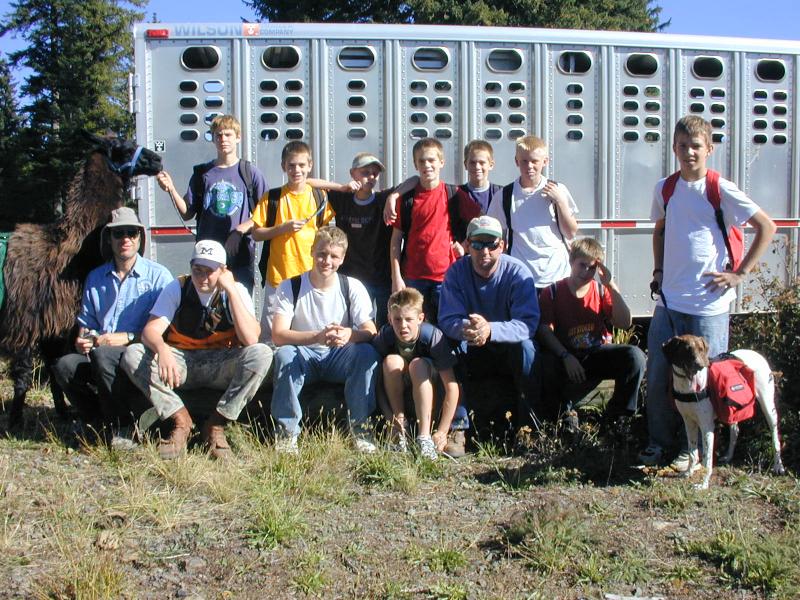 Pepper Corn, Scott, Dillon, Spencer, Austin, Jacob, Aaron, Timothy, Dirk, Mitch, Danny, Tate, Blake, Zach. Phil is behind the camera.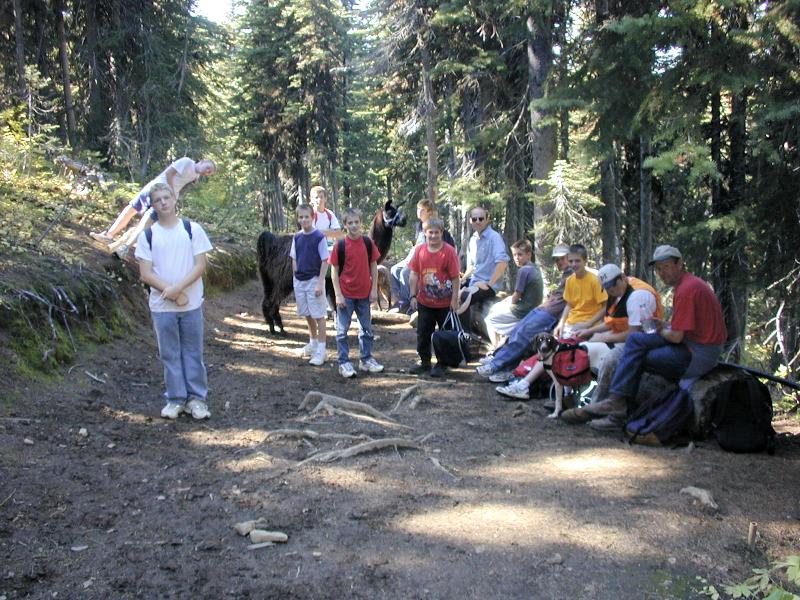 A spring-fed water trough along the trail provides a nice rest stop.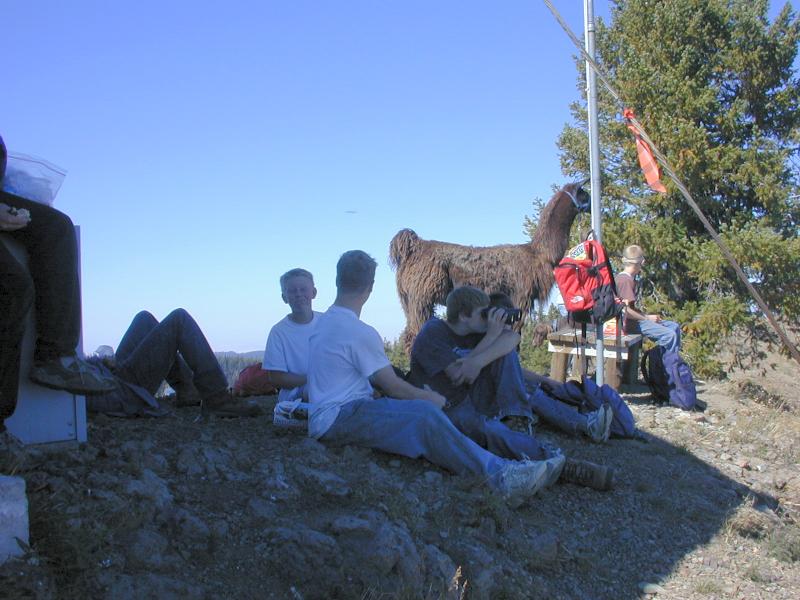 Lunch at the Lookout Station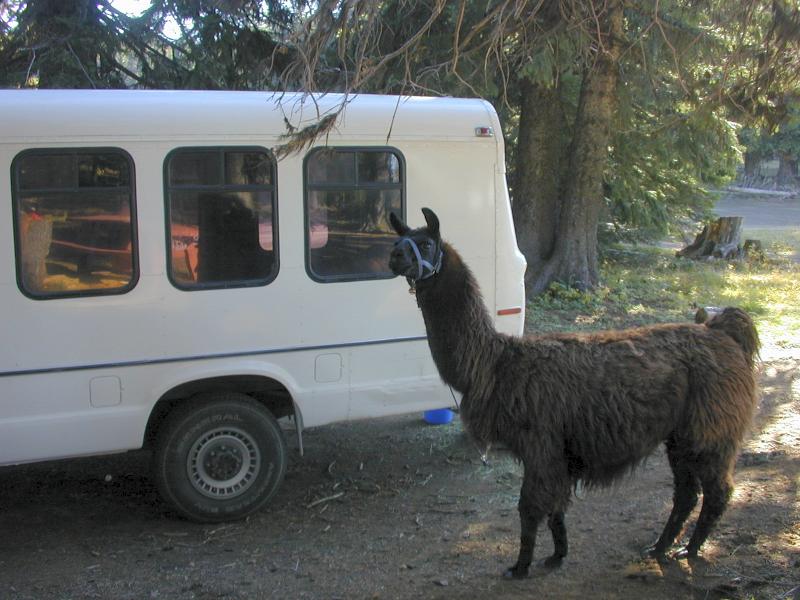 Pepper guards his ride